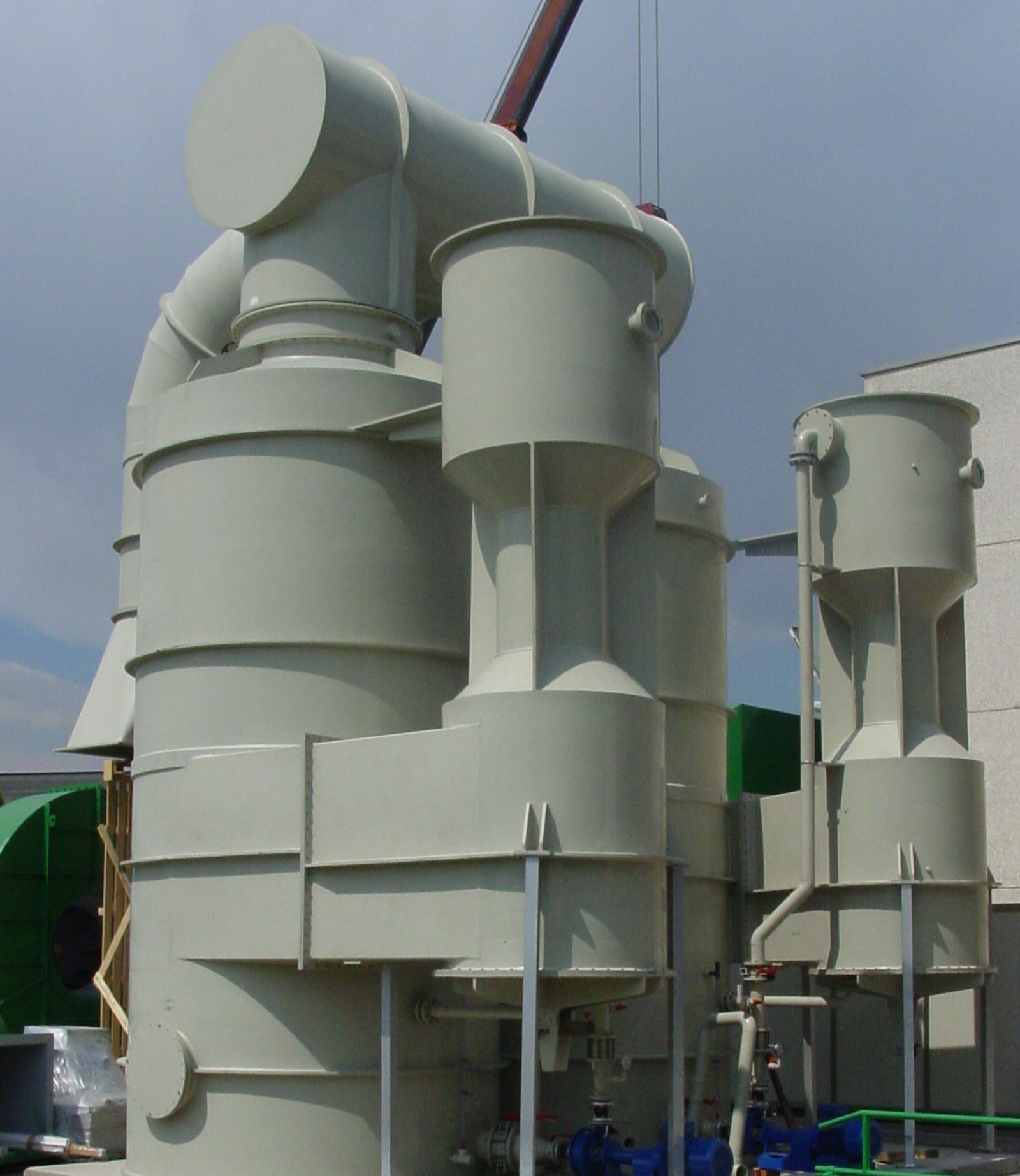 BACK
WET AND DRY DEDUSTING
The dust abatement is realized by both wet and dry solution.
Venturis scrubbers and tray scrubbers are used to remove solid particles from exhaust gas streams through the interaction with water, the choice of the specific solution depends on the characteristics of the dust and particles to be treated: quantity and concentration, granulometry and density, composition and wettability.
Tray scrubbers are suitable for low dust concentration, they are typically composed by a column with a first stage of pre-washing phase and different stages delimited by plates.
In the Venturi scrubber it is possible to remove also the smallest dust particles thanks to the speed difference between the gas and liquid in the variable throat.
Bag and cartridge filters are used for separation and collection of dry dust and particles, a variety of solutions for different applications.
airprotech supplies static filters for pre-separation of particles and protection of downstream equipment, self-cleaning filters through which the material recovered can be reused in the process or disposed as waste product.