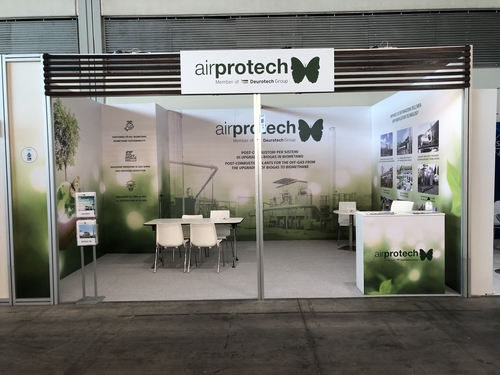 6 NOVEMBRE 2023
ECOMONDO 2023
The 26th edition of Ecomondo, the international reference event for technologies, services and industrial solutions in the green and circular economy sectors, is about to start.
Find out how we are contributing to the ecological transition: visit us at Stand 106, Hall B5. We look forward to seeing you there!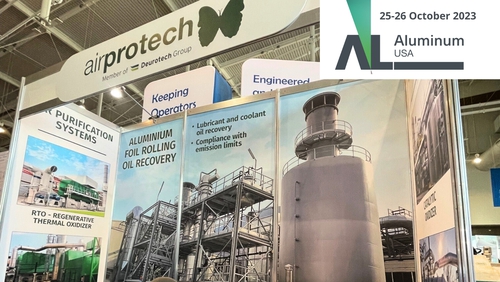 25 OCTOBRE 2023
ALUMINUM USA 2023
Today and tomorrow, we will be present at Aluminum USA, a prestigious international event dedicated to the aluminum industry, at the Music City Center in Nashville, Tennessee.

Aluminum USA covers the entire aluminum value chain and offers tracks designed to provide the latest knowledge and resources to make business decisions, increase profits, and stay competitive in the industry.

Visit our booth at booth 746.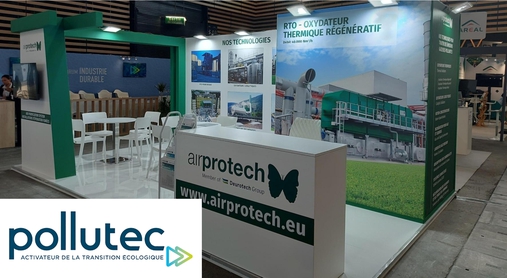 10 OCTOBRE 2023
POLLUTEC 2023
🌍 Pollutec 2023: The Largest Environmental Solutions Event Has Officially Begun! 🌍
From October 10th to 13th, 2023, the most significant event in the environmental industry, Pollutec, is officially taking place at Lyon Eurexpo.
AirProtech is thrilled to be a part of this incredible meeting, and you can find us at Stand H5-B054.
Our team is ready to present environmental technologies, emission control solutions, and highlight our contribution to a sustainable future.
Lyon, here we are! 🌟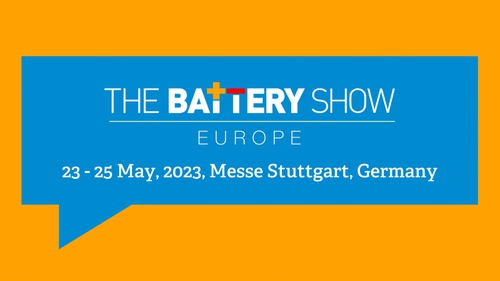 22 MAI 2023
THE BATTERY SHOW 2023
From today until May 25th, AirProtech will exhibit at The Battery show together with Wessel, IFA and Eisenmann.

This event provides a unique opportunity to network with battery manufacturers, suppliers and engineers, while showcasing the latest developments in advanced battery and electric vehicle technology.

Visit us to learn more about our products and services. We hope to see you there from May 23rd to May 25th in Stuttgart.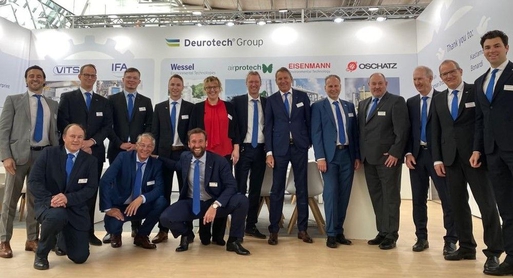 15 MAI 2023
LIGNA 2023
𝗟𝗜𝗚𝗡𝗔 𝟮𝟬𝟮𝟯 | 𝟭𝟱 - 𝟭𝟵 𝗠𝗮𝘆 𝟮𝟬𝟮𝟯 | 𝗛𝗮𝗻𝗼𝘃𝗲𝗿 𝗠𝗲𝘀𝘀𝗲
𝗪𝗲 𝗮𝗿𝗲 𝗹𝗼𝗼𝗸𝗶𝗻𝗴 𝗳𝗼𝗿𝘄𝗮𝗿𝗱 𝘁𝗼 𝗺𝗲𝗲𝘁𝗶𝗻𝗴 𝘆𝗼𝘂 𝗶𝗻 𝗽𝗲𝗿𝘀𝗼𝗻 𝗮𝗴𝗮𝗶𝗻!

𝗚𝗲𝘁 𝘁𝗼 𝗸𝗻𝗼𝘄 𝗼𝘂𝗿 𝗰𝘂𝘁𝘁𝗶𝗻𝗴 𝗲𝗱𝗴𝗲 𝘁𝗲𝗰𝗵𝗻𝗼𝗹𝗼𝗴𝘆 𝗶𝗻 𝘀𝘂𝗿𝗳𝗮𝗰𝗲 𝗰𝗼𝗻𝘃𝗲𝗿𝘁𝗶𝗻𝗴:
Innovative systems for impregnation and coating as well as resin processing. Vits Technology GmbH and IFA Technology GmbH will be pleased to present you the latest innovations.    

Wessel-Umwelttechnik GmbH, Eisenmann Environmental Technology, airprotech S.r.l. and Oschatz Power GmbH 𝘄𝗶𝗹𝗹 𝘀𝗵𝗼𝘄 𝘆𝗼𝘂 𝘀𝘂𝘀𝘁𝗮𝗶𝗻𝗮𝗯𝗹𝗲 𝘀𝗼𝗹𝘂𝘁𝗶𝗼𝗻𝘀 𝗳𝗼𝗿 𝗮𝗶𝗿, 𝘄𝗮𝘁𝗲𝗿 𝗮𝗻𝗱 𝘄𝗮𝘀𝘁𝗲:
Resource-saving and energy-efficient systems for exhaust air purification, water treatment and waste disposal with material recycling as well as innovative systems for energy recovery.

𝗜𝗺𝗽𝗿𝗲𝗴𝗻𝗮𝘁𝗶𝗼𝗻, 𝗿𝗲𝘀𝗶𝗻 𝗽𝗿𝗲𝗽𝗮𝗿𝗮𝘁𝗶𝗼𝗻 𝗮𝗻𝗱 𝗲𝗻𝘃𝗶𝗿𝗼𝗻𝗺𝗲𝗻𝘁𝗮𝗹 𝘁𝗲𝗰𝗵𝗻𝗼𝗹𝗼𝗴𝗶𝗲𝘀 – 𝗲𝘃𝗲𝗿𝘆𝘁𝗵𝗶𝗻𝗴 𝗳𝗿𝗼𝗺 𝗼𝗻𝗲 𝘀𝗼𝘂𝗿𝗰𝗲.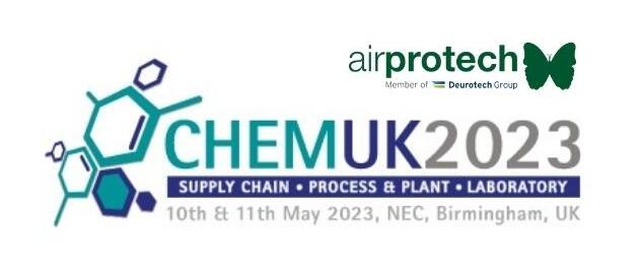 10 MAI 2023
CHEMUK 2023
Visit us at CHEMUKEXPO in Birmingham: Booth D32

Come and see our latest solutions for air pollution control in the chemical and pharmaceutical industry on 10th and11th May.

Our team is glad to welcome you!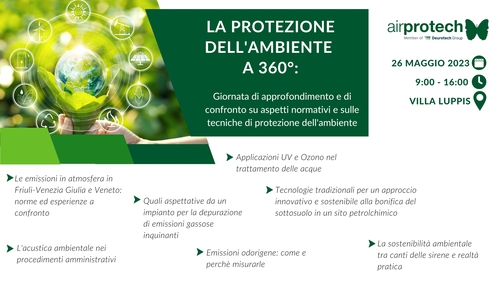 14 AVRIL 2023
SEMINARIO 26.05.2023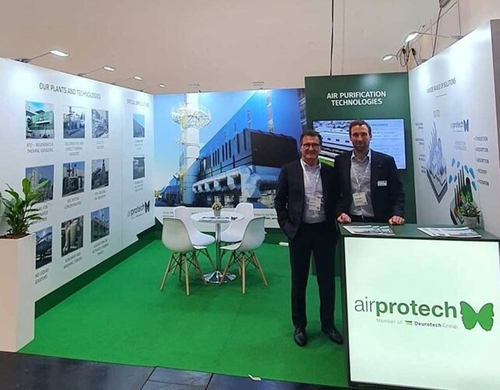 14 MARS 2023
ICE EUROPE 2023 - MUNICH
Visit us at the ICE Europe exhibition in Munich: Halls A6 - Booth 934
After our last year success in ICE Europe, we are back and ready to showcase our new technologies! 
ICE Europe is a central marketplace for the international converting industry to present innovations and generate business opportunities.
Come and see our latest solutions for air pollution control in the coating field. You can find us there from today until Thursday (14th – 16th March).
… and if you can't make it in person, don't hesitate to contact us.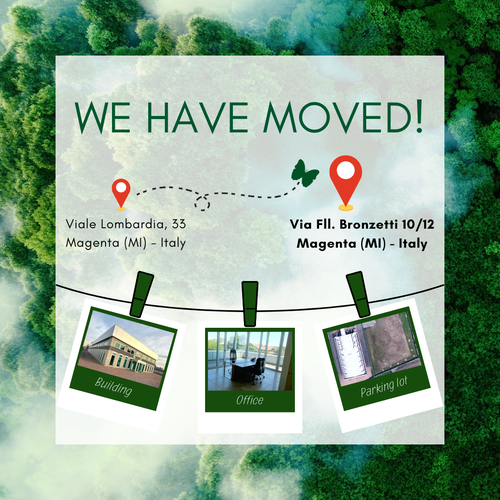 9 JANVIER 2023
NEW YEAR, NEW HEADQUARTER!
We are happy to inform you that we have just moved into our new offices! 
3.000 sq m of large-glazed offices and 5.000 sq m of private parking lot.
You can find us there: Via F.lli Bronzetti 10/12, Magenta (MI) – Italy.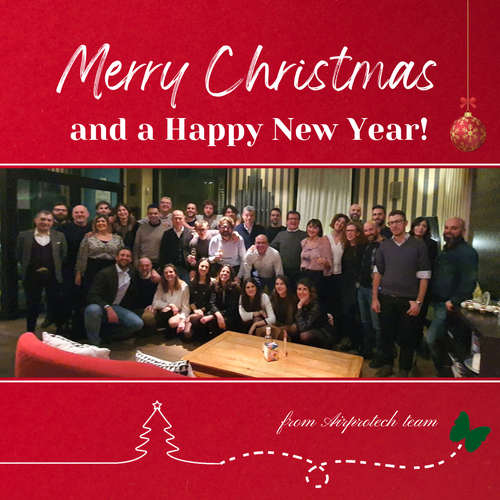 24 DÉCEMBRE 2022
MERRY CHRISTMAS!
The whole team of airprotech wishes you a Merry Christmas and a Happy New Year!
Thank you for your cooperation and for the support. See you in 2023!
Enjoy your holidays!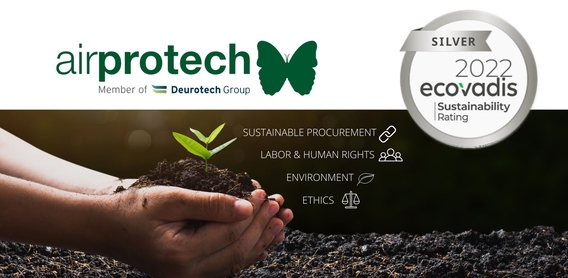 16 NOVEMBRE 2022
SILVER MEDAL IN SUSTAINABILITY
EcoVadis, an international rating agency committed to promoting improvements in the sustainable management of the supply chain, awarded airprotech a SILVER MEDAL in 4 different fields: Sustainable Procurement, Labor & Human Rights, Environment, and Ethics. 
This recognition certifies airprotech's compliance with social responsibility and corporate sustainability. Sustainability has been part of our company's DNA since its foundation in 1995. Our commitment is not limited to our core business, which plays a key role in air protection but extends to our customers and employees.
We are constantly working to give our stakeholders the best in terms of quality, service, and reliability.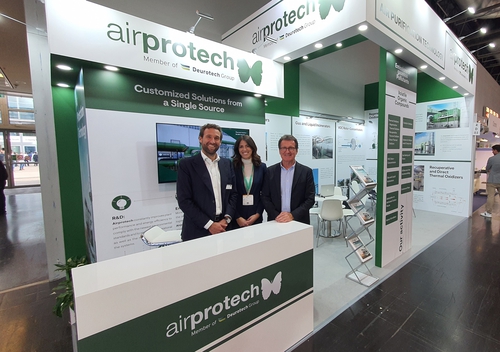 26 OCTOBRE 2022
K 2022 - DÜSSELDORF
Visit us at the K2022 in Düsseldorf: Booth 4D03

At our stand, we will present innovative solutions for exhaust air purification. We will be happy to show you our environmental technologies for air pollution control and our systems for polluted process gases' cleaning.

The whole team is glad to welcome you!

… and if you can't make it in person, please feel free to contact us: https://lnkd.in/dwNeK8BC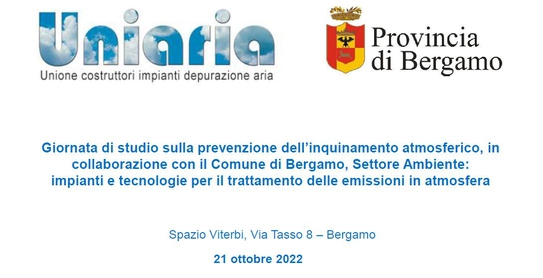 21 OCTOBRE 2022
CONFERENCE UNIARIA
On Friday 21st October, we had the great opportunity to be the speakers at the conference held by Uniaria at Palazzo Provincia in Bergamo (Italy) from the title "Prevention of air pollution: plants and technologies for the treatment of the atmosphere's emissions", focusing our speech on the thermal and catalytic oxidizers, activated carbon plants and rotor-concentrators.
A stimulating moment of discussion about extremely important issues.
Thank to all the attendees, both those in presence and those online, and we hope to have other productive moments of debate in the future.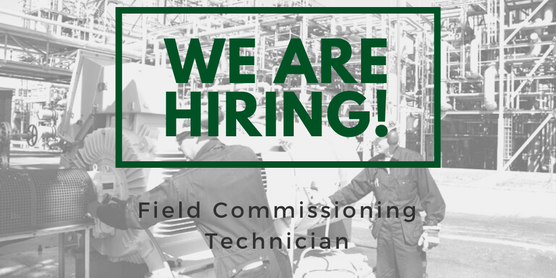 15 JANVIER 2020
WE ARE HIRING
Airprotech S.r.l. member of the Deurotech Group, a growing design and production firm, is looking for a Commissioning Field Technician for its Magenta (MI - ITALY) office. The primary focus of this position is to perform commissioning field activities including site inspections, field reporting and functional testing.
The requirements for this position include having 3-5 years of commissioning and/or maintenance management as well as a bachelor's degree in Engineering or a Technical Diploma.
The responsibilities of this position include:
Perform all field activities including installation checks, functional checks and functional performance testing, equipment startups and equipment production allignement.
Providing required documentation, i.e. test forms, startup reports, etc.
Complete department developed field paperwork including equipment checklists and test forms
Successfully document site visits with photos and notes that are kept on the network for ease of access.
If you are interest in this position, please send your CV to info@airprotech.eu specifing in the email title: "CV for start-up technician"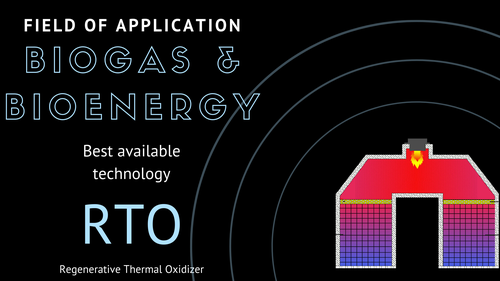 8 DÉCEMBRE 2019
BIOGAS & BIOENERGY
BIOGAS
 
Biogas stands for a gas mix, mainly composed by methane, coming from the anaerobic fermantion of organic material.
 
BIOMETHANE
 
Biomethane is a combustible gas derived from the biogas upgrade process.
 
Best Available Techonolgy
RTO - Regenerative Thermal Oxidizer
 
- For the treatment of the off-gas coming from cogeneration motor
 
- For the treatment of the off-gas coming from the biogas upgrade
 
- Perfect integration with the process
 
- Respect of the emission limits
Airprotech - Always a step ahead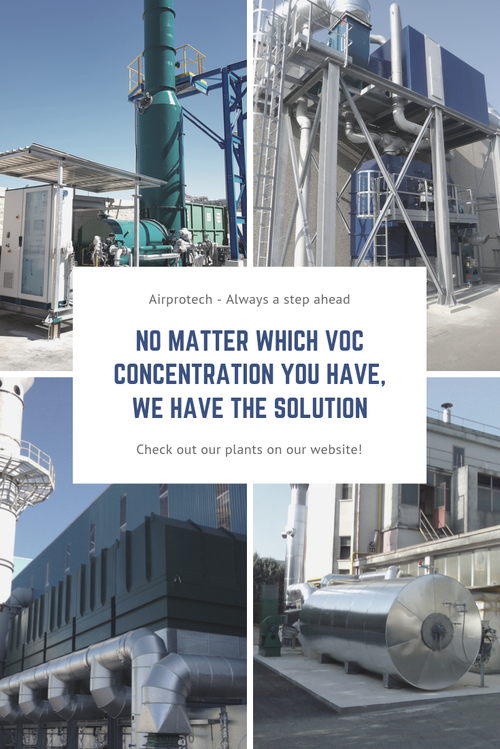 24 OCTOBRE 2019
AIRPROTECH - ALWAYS A STEP AHEAD
No matter which voc concentration you have, we have the solution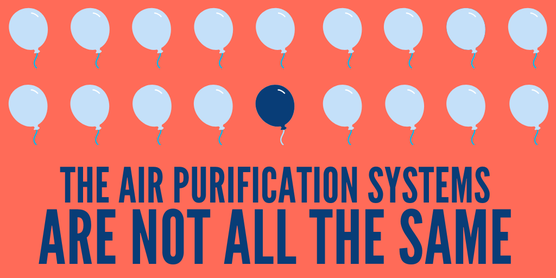 8 OCTOBRE 2019
CLEAN THE AIR + SAVE ENERGY
The air purification systems are not all the same
Airprotech - always a step ahead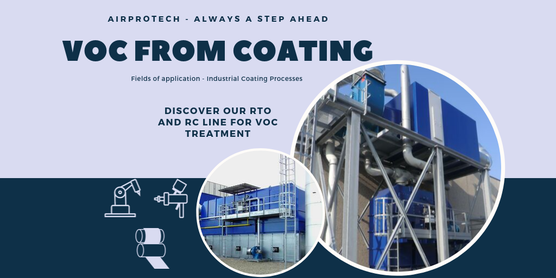 23 SEPTEMBRE 2019
VOC FROM COATING
TYPE OF COATING PLANTS
The plants used are mostly spray coating machines, booths, roller coating machine or coantinous painting lines. No metter which the source of emission, Airpretech has the solution to treat the emissions containing VOC.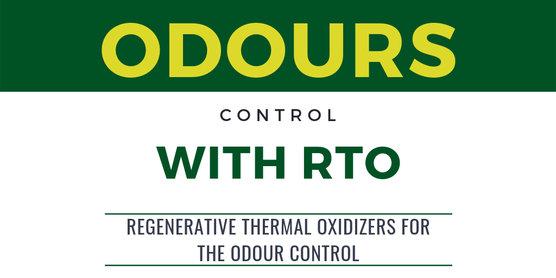 17 SEPTEMBRE 2019
REGENERATIVE THERMAL OXIDIZERS FOR THE ODOUR CONTROL
Stink and bad smell coming from production can represent a big issue
Fields like AGRO&FOOD or WASTE&RECYCLING can be effected by this problems
Stink and bad smell can also create problem to the citizen
SOLUTION
The solution should be a system that can treat the bad smell and, at the same time, can guarantee the respect of the emission limits
The RTO solution can reach the highest permormance in the odor abatment assuring low running costs. All the system are also designed trying to recover much energy as possible.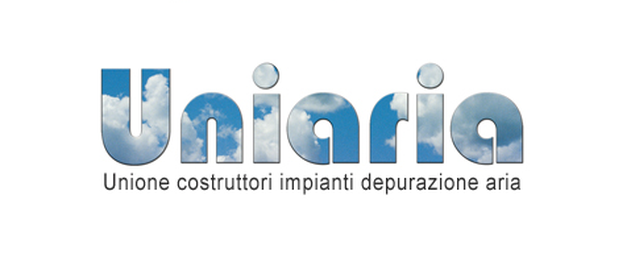 5 SEPTEMBRE 2019
PRESENTATION AIRPROTECH AU MEETING UNIARIA
Uniaria - Bologne (Italie), 9 Mai 2019
Journée d'étude sur la prévention de la pollution de l'air, systèmes et technologies de traitement des émissions atmosphériques.
Présentation airprotech "Oxydateurs thermiques et catalytiques, systèmes à charbon actif, roto-concentrateurs: modes de fonctionnement et performances"
- Description des processus
- Identification des composants principaux
- Sélection de processus et critères de dimensionnement
- Efficacité de la réduction des éemissions
- Secteurs d'application et exemples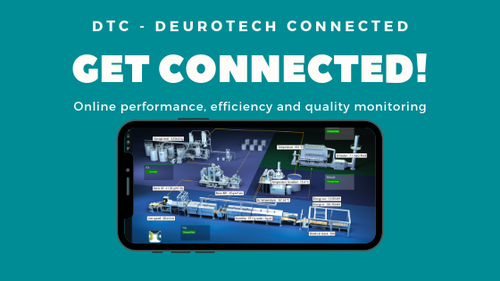 26 AOÛT 2019
DTC - DEUROTECH CONNECTED
INDUSTRY 4.0
- Your production overview - pictured at a glance
- Network for all Deurotech Group units
- Live data in-line measurements
- Smart connection through secure protocol
- Continuous data recording for real-time analysis
- Predictive maintenance
- Secure data storage for product quality control
- Trend spotting for detailed production reports
- Warning notices via pop-up, E-mail or SMS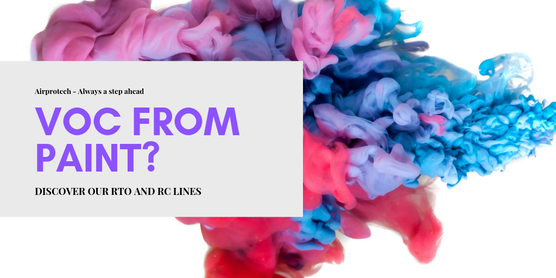 5 AOÛT 2019
VOC FROM PAINT?
DISCOVER OUR RTO AND RC LINES
AIRPROTECH - ALWAYS A STEP AHEAD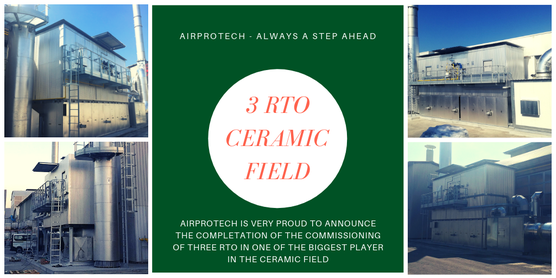 31 JUILLET 2019
3 RTOS IN THE CERAMIC FIELD
AIRPROTECH IS VERY PROUD TO ANNOUNCE THE COMPLETION OF THE COMMISSIONING OF THREE RTO IN ONE OF THE BIGGEST PLAYER IN THE CERAMIC FIELD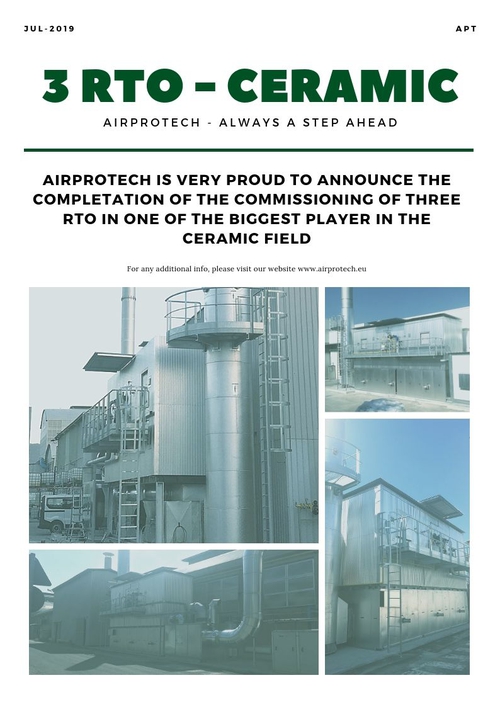 22 JUILLET 2019
3 APT RTOS IN ONE O THE BIGGEST CERAMICS PRODUCER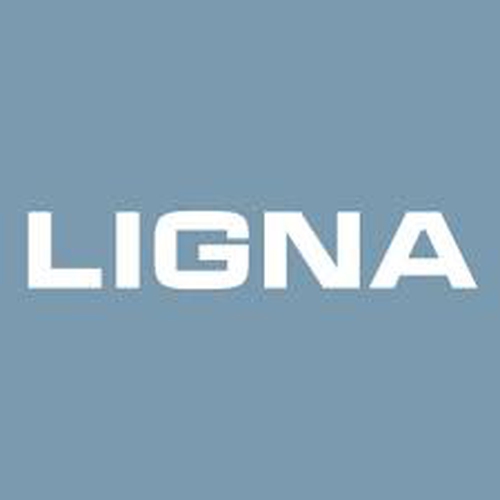 14 JUIN 2019
LIGNA 2019
airprotech a participé au salon LIGNA à Hannover – l'exposition mondial pour l'industrie du bois - en collaboration avec les entreprises partenaires du Groupe Deurotech.
airprotech fournit des systèmes pour le contrôle de la pollution atmosphérique pour plusieurs applications liées à l'industrie de transformation du bois, telles que le traitement de surface, le revêtement et la finition.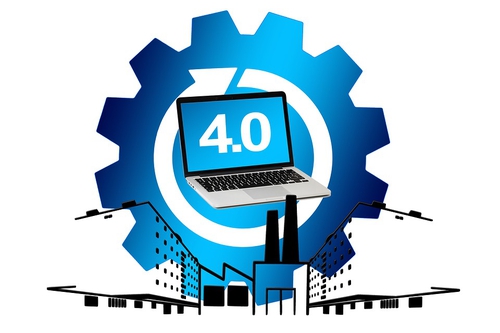 7 JUIN 2019
INDUSTRIE 4.0
Conformément aux principes de transformation technologique selon le modèle Industrie 4.0, airprotech fournit des installations hautement technologiques avec un fort niveau de connectivité pour une gestion efficace et la maximisation de l'efficacité fonctionnelle et de contrôle.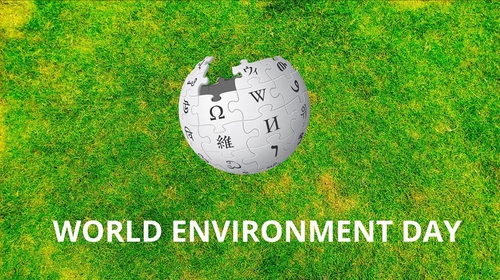 5 JUIN 2019
JOURNÉE MONDIALE DE L'ENVIRONNEMENT