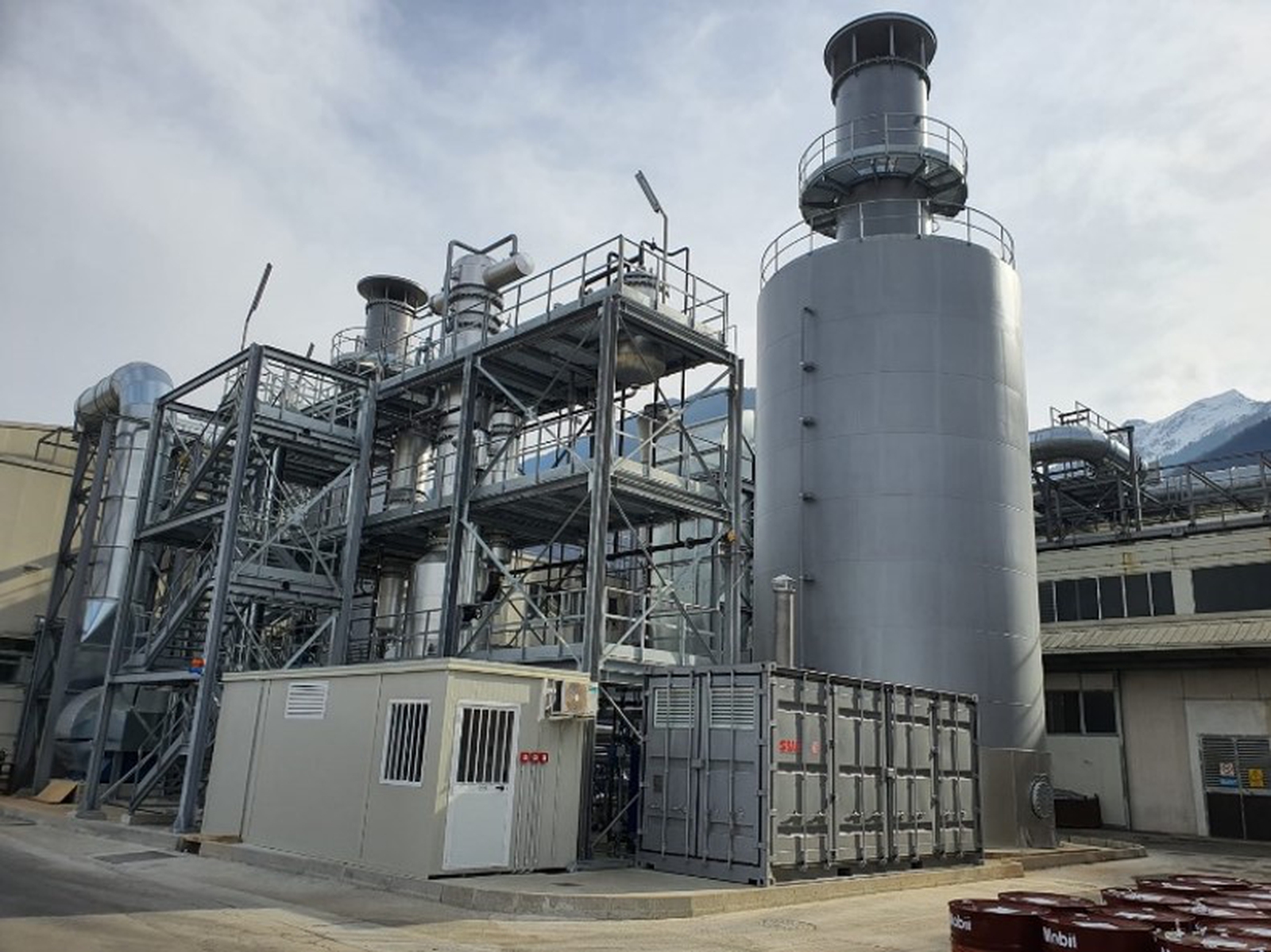 BACK
ALUMINIUM FOIL ROLLING OIL RECOVERY
Cold rolling mills producing thin aluminium foil utilize lubricant and coolant oil that is composed by a mix of hydrocarbons: the oil contained in the ventilation air from the aluminium cold rolling mills needs to be captured and treated to avoid the emission in the atmosphere.
airprotech system provides a double action in one single plant:
• oil mist emissions control
• lubricant and coolant oil recovery 
The system combines the treatment of exhaust air loaded with oil mist from aluminum foil rolling mills with the recovery of the oil itself to be reused in the process with considerable economic return instead of replacing the oil with brand new product.
Lubricant and coolant oil in form of vapor or liquid mist is treated by a scrubber and is combined with a cleaning oil, the resulting product is then passed to a distillation column for separation. The Lubricant and coolant oil recovered is finally finished and reused in the rolling process, the cleaning oil is reused again in the scrubber.
CALL US
REQUEST QUOTATION