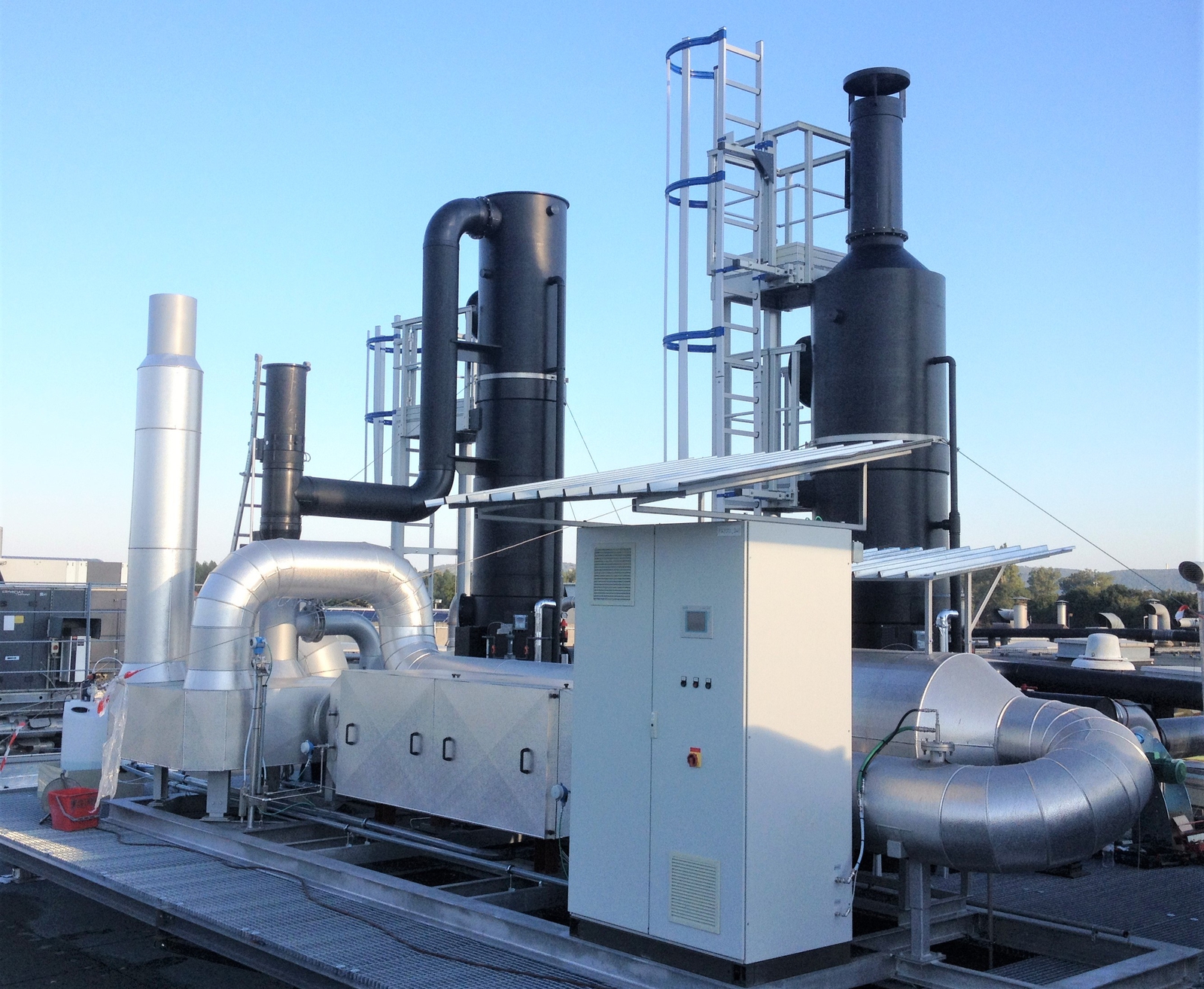 BACK
SCR DENOX PLANTS
Nitrogen oxides NOx are typically contained in exhaust gases from combustion processes and airprotech is supplying plants for abatement of NOx from different industrial applications.
The most effective process to eliminate nitrogen oxides NOx is the selective catalytic reduction SCR composed by special catalytic elements operating in combination with injection of ammonia or urea. The catalyst elements are usually honeycomb type with active elements oxides of vanadium, tungsten, titanium or molybdenum.
This kind of system is nowadays required for co-generation plants, downstream of internal combustion motors powered by biodiesel and vegetable oils. The use of such biofuels generates high quantity of NOx during combustion and furthermore it is required an appropriate DeNOx system to respect the emission limits.